Wahawks Place Fourth at North Cedar Tournament
Saturday Dec. 10th, the Wahawks traveled to Clarence, Iowa for the North Cedar invite tournament. Out of ten schools attending, the Wahawks placed fourth overall. West also had one first place athlete, two third place athletes, and five fifth place athletes.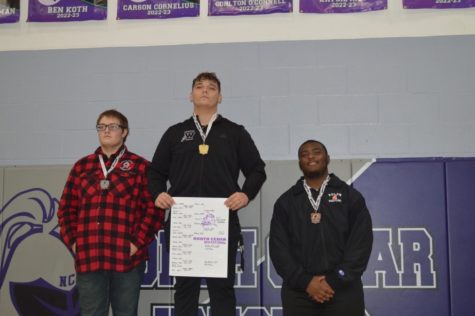 Taking first place for the heavyweights was senior Anell Kudic. Kudic said the best part of this victory was "Knowing that all of my hard work is paying off." Kudic recently took off two weeks due to a latissimus dorsi (lat) injury. making the North Cedar tournament his first event since Metro. Kudic is now 4-1 for his senior season, three of these wins being at the North Cedar tournament.
Placing third for the 106 weight class was freshman James Knight. This was Knights first time placing at a high school tournament. Knight said he is most proud of his accomplishment at the tournament as his first opponent had pinned him the week before and only won by fall during the tournament.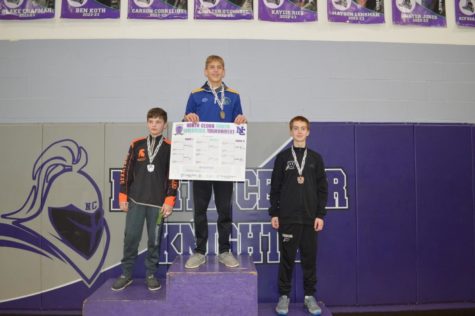 Sophomore Brady Dean also took third place for the 138 weight class. Dean said "it gave me the confidence I needed to continue to wrestle well and make it to state."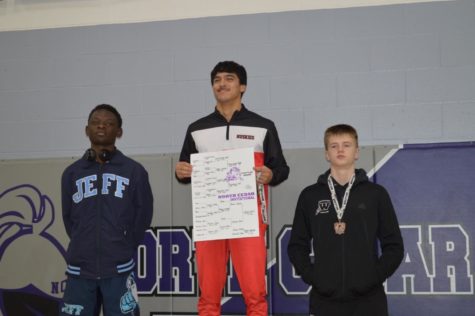 Placing fifth at the tournament included freshman Payton Kacher for the 120 weight class, freshman Michael Ellis in the 126 weight class, junior Ryan Lindaman in the 132 weight class, senior Chirstian Ramirez in the 145 weight class, and senior Braden Nystrom in the 170 weight class. 
Senior Michael Dunn had an eventful tournament as well. Dunn was off for a week due to a concussion he received at the home meet against Iowa City West on Dec. 1st. Though he was optimistic for a good tournament, Dunn was injured multiple times throughout the day. Despite his injuries, Dunn still won two of his matches, even pinning an opponent resulting in his sixth place finish.