All-State Music Festival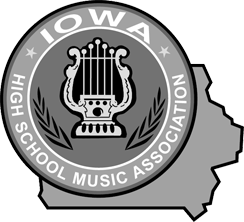 All-State is a competition that students audition to get a spot in the band, orchestra, or choir that represents the top musicians in the state. It is a long and tedious process for students who choose to compete for a spot. Students can audition for a spot with an instrument or voice. Students who choose to audition receive music to practice for the audition. This year, West High students auditioned on October 22, 2022. After auditioning they received scores from judges and then get notified afterward if they have been selected.
This year West High had one student selected for All-State. Freshman Esther Shin plays the violin and was selected to perform. Shin is a part of the Orchestra, but outside of school she takes private lessons at the UNI Suzuki School and has recently been a part of a youth orchestra called NIYO.
When Esther reflected on how it felt to be accepted she said "It's still crazy to me that I've been accepted because there are so many great musicians out there".
She also said, "Although music and I have a very strong love-and-hate relationship, thanks to my previous, fun, and enjoyable experiences of playing in an orchestra, I am able to grow and enjoy my life as a musician".
On November 17-19. Shin will be going to Ames to perform at the Hilton Coliseum.