Meet West Highs FIRST Girls Wrestling Team
February 28, 2023
The 2022-2023 school year is the first year West High has had an official girls' team. As this season comes to an end let's take a look back at the girls who made this team happen with the support of coach Josef Kadlec.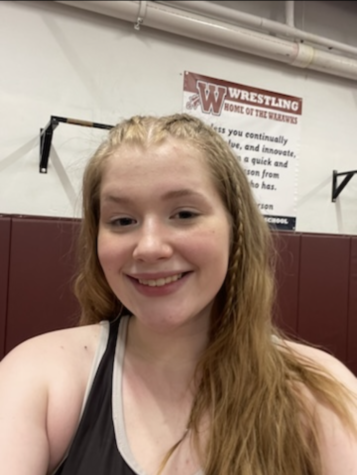 Lydia Parkhurst
Junior, Lydia Parkhurst, has been wrestling for three years. Parkhurst has wrestled at Black and Gold and Immortals mat clubs during the off-season. This year Parkhurst was the girl's team captain as the returning letter winner. To end the season Parkhurst qualified for state and ended the season with a 13-16 record.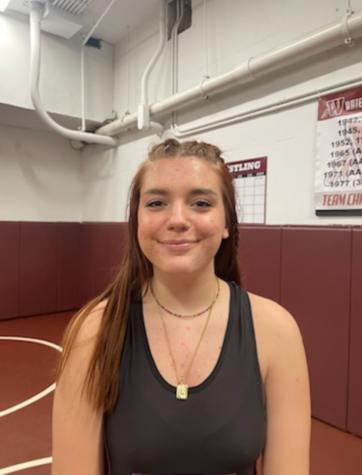 Lily Maricle
Junior, Lily Maricle, started the 2022-23 girls' wrestling season as a manager and decided about halfway through to give wrestling a try. Only being able to wrestle at three meets she made great strides and set a great example for other girls not to be scared to join even though the season had already started. One of Maricle's fondest memories from the season "was Getting to help out the Junior Wahawks mat club and watching all of the little girls wrestle." Ending the season with a record of 1-8.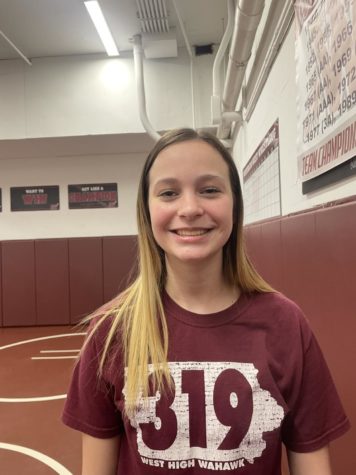 Lexi Ott
Junior, Lexi Ott transferred to West at the beginning of this school year. Ott has been around wrestling because her brother was a wrestling manager in previous years. "My favorite memory would have to be when I won my very first match," Ott said was her favorite memory from the season. At the end of the season, Ott received an academic award from the MVC. Ott ended the season with a record of 3-25.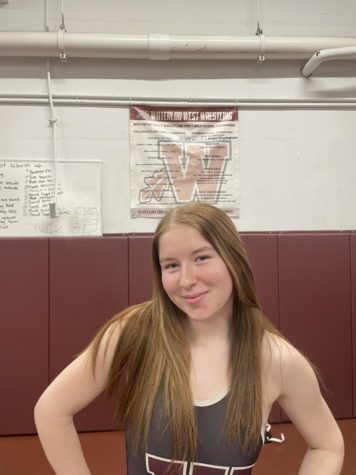 Kammie Hoek
Sophomore, Kammie Hoek, also started wrestling in the 2022-23 season. Hoek had not wrestled outside of this season before and made tremendous strides in only a short amount of time. Hoek started wrestling after her brother Carter Glitter went out for two seasons and said "I wanted to prove that I was better than my brother at a sport." After missing the first portion of the season for academic probation Hoek always showed up to meets and every practice, which earned her wrestler of the month, for January. Hoek ended the season with a record of 14-17.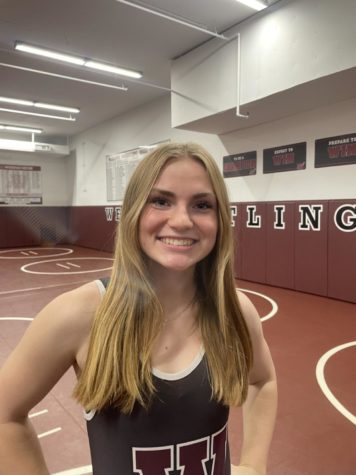 Jadyn Wirth
Sophomore, Jadyn Wirth, wanted to see what she could accomplish physically and mentally.  Wirth one of her favorite parts of the season was the "bus rides to and from meets being able to build bonds with more girls on the team.". During the season Wirth had to overcome the pain of injuries from her softball season and ended the season far stronger than when she started. Wirth ended the season with a 9-19 record.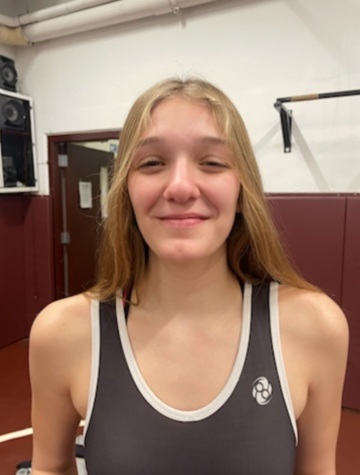 Lizzy Roberts
Freshman Lizzy Roberts wrestled in middle school at Hoover Middle School from 7th to 8th grade. During the off-season, Roberts wrestled at the Black and Gold wrestling club. At the end of the season, I asked Roberts what her favorite memory was from the season she said "Eating after weigh-ins were always fun." Roberts started wrestling because she thought it sounded fun and wanted to try something different. Roberts ended the season by making it to state and had a record of 33-14.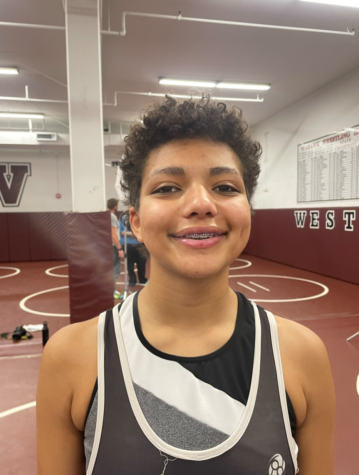 Phinn Burt
Freshman Phinn Burt started wrestling at Hoover Middle School and wrestled during their 7th and 8th-grade years. Burt started wrestling after their sister was a manager and decided to try wrestling. During the off-season, Burt has wrestled at the Black and Gold matt club along with participating in AAU tournaments. Ad Burt looked back on the season they said their favorite oart of the season was "Probably getting to hang out and getting to know my teammates. Burt ended their season with a record of 13-16.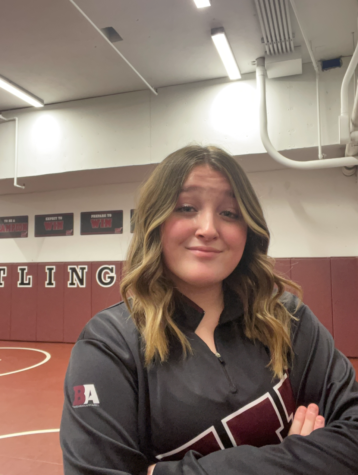 Kennedee Dunning
Freshman Kennedee Dunning started this season not knowing a lot about the sport. Dunning began the season a few weeks late but right away wanted to compete. At her first meet, she took first place. Now that the season is over Dunning is taking on the role of helping coach a mat club for little girls held at West High. After helping once Dunning said, "My favorite part of the season was probably helping coach the little girls." Finishing Dunning's first wrestling season with a record of 3-20.
Coach Josef Kadlec has been helping coach the JV team for a few years and then started to help coach the girls as well. Now that the girls have a sanctioned team Kadlec is the head coach. Along with the help of assistant coach Danny Dunning, they lead to very first West High girls' wrestling team to a whole team record of 90-137.