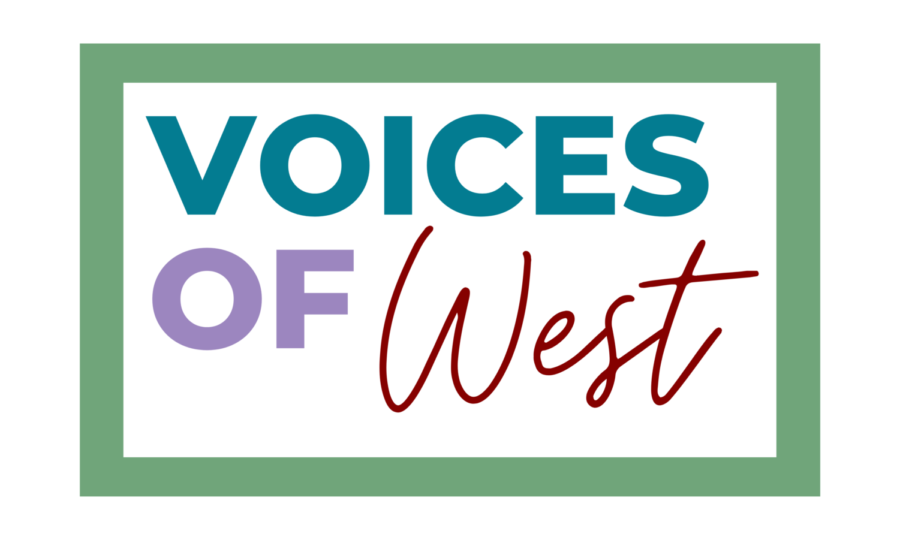 The Voices of West
February 13, 2023
The Voices of West are students here at West High who were recognized by their peers for putting themselves out there and using their voices for good. Of the nominations, one person was picked from each grade level; those people, in order from freshman to senior, were Alexander Madonna, Reagan Westphal, Alisyn (Ali) Parkhurst and Andrew (Andy) Grimm.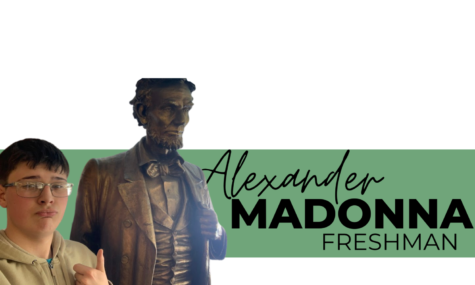 Alexander Madonna, a freshman at West High, was the freshman pick for The Voices of West. When discussing why he thinks he was nominated, Madonna said "I was nominated because I am a very outspoken person, I sometimes do that by helping people use their voices for themselves."
Although he is a freshman, Madonna is not scared to stand out. "I stand out because I'm not scared to stand out, although I am a freshman and not very different from other students, I use those differences to stand out to be who I want to be," he says. Madonna characterizes himself as kind, funny, outgoing and approachable, traits that make for a good role model. Outside of school, Madonna can be found participating in the Spanish club, individual events and soon, the writing club.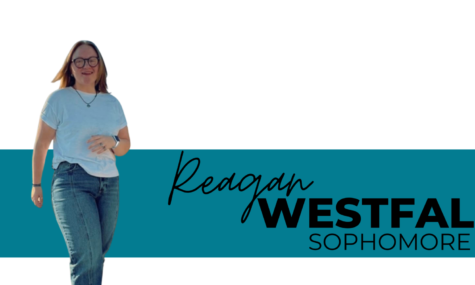 Reagan Westphal, a sophomore at West High, was the sophomore pick for The Voices of West. Unlike Madonna, Westphal was not exactly sure why she was voted. Westphal strives to be kind and welcoming to everyone. "The world would be a better place if everyone chose to be kind. I try to exchange a smile anytime I see someone even if i don't know them because maybe it could change that persons whole day," Westphal says.
Westphal believes that it is her mindset that sets her apart from everyone else. "My mindset is to always be kind to others because you never know what anyone may be going through. I also think another thing that makes me stand out is that I am not afraid to go out and have conversations with people that I have never meet before. It makes me feel like I am helping the world little by little to become a better place and if anyone learns anything for me, I would want them to learn that their kindness to others matters," she says.
Westphal is involved with sports and is a yearbook staff member but outside of the walls of West High, she enjoys hanging out with friends and playing the guitar. Westphal says, "I run cross country in the fall and this year I will be playing soccer in the spring. I am also one of the great members of the yearbook staff. I also enjoy hanging out with my best friends outside of school and playing guitar!"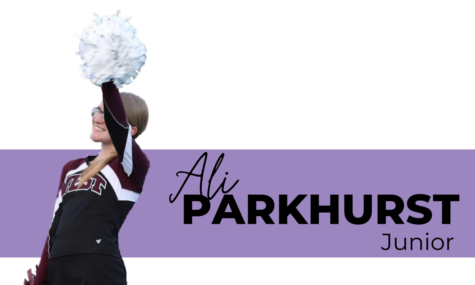 Ali Parkhurst was the junior pick for The Voices of West and, like Westphal, is a member of the yearbook staff. When discussing her feelings about being nominated, Parkhurst said "at first, I was shocked to see my name, I have always been the person behind the camera or the one writing the article, I never saw myself as someone who represented West. I feel that my spot on the cheer team played a part in it. Being one of the faces everyone sees on Friday nights has made me stand out over the past three years."
Her involvement in yearbook and Wahawk Insider has also put her out there. She is at many events throughout the year with a camera and has grown to be known as the photographer for softball. "I guess I just never realized how known I became with my involvement at West," said Parkhurst.
Reflecting on what makes her stand out, Parkhurst said "I'm involved, it was the only advice I was given when I went into high school and I took it, I do something everyday between cheer, attending events, and working. I love to make people laugh and have a sarcastic sense of humor. But what I feel makes me stand out the most, is how caring I am. I feel so self centered saying that but it's true, I want the best for everyone, no matter what. I hate seeing my friends or peers sad at all, I think that plays a big part in who I am as a person."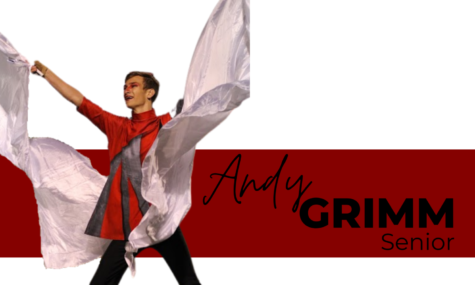 Andy Grimm is a senior at West High and was the senior nominee for The Voices of West. "I think I was nominated because I always try to be encouraging, optimistic, and open to everyone I engage with. I always try to make everyone feel involved so that nobody feels left out," says Grimm.
Grimm thinks he stands out because "of how welcoming and open I am to people. No matter who they are, I believe they deserve to be treated fairly, and I try to stick to that idea." When discussing his involvement at West, Grimm said "I am Involved in Speech and Drama, Link Crew, and MWA (Mental Wellness Alliance) here at west high school." In addition to that, Grimm is also involved with color guard, as seen above.