Freshmen To Watch
February 1, 2023
As the second semester of their freshman year has kicked off, a few freshmen have caught the eyes of their coaches. From volleyball to wrestling and basketball, freshmen Allyson Landers, Payton Kacher and Addyson Schoepske  have a lot to bring to the table for West High.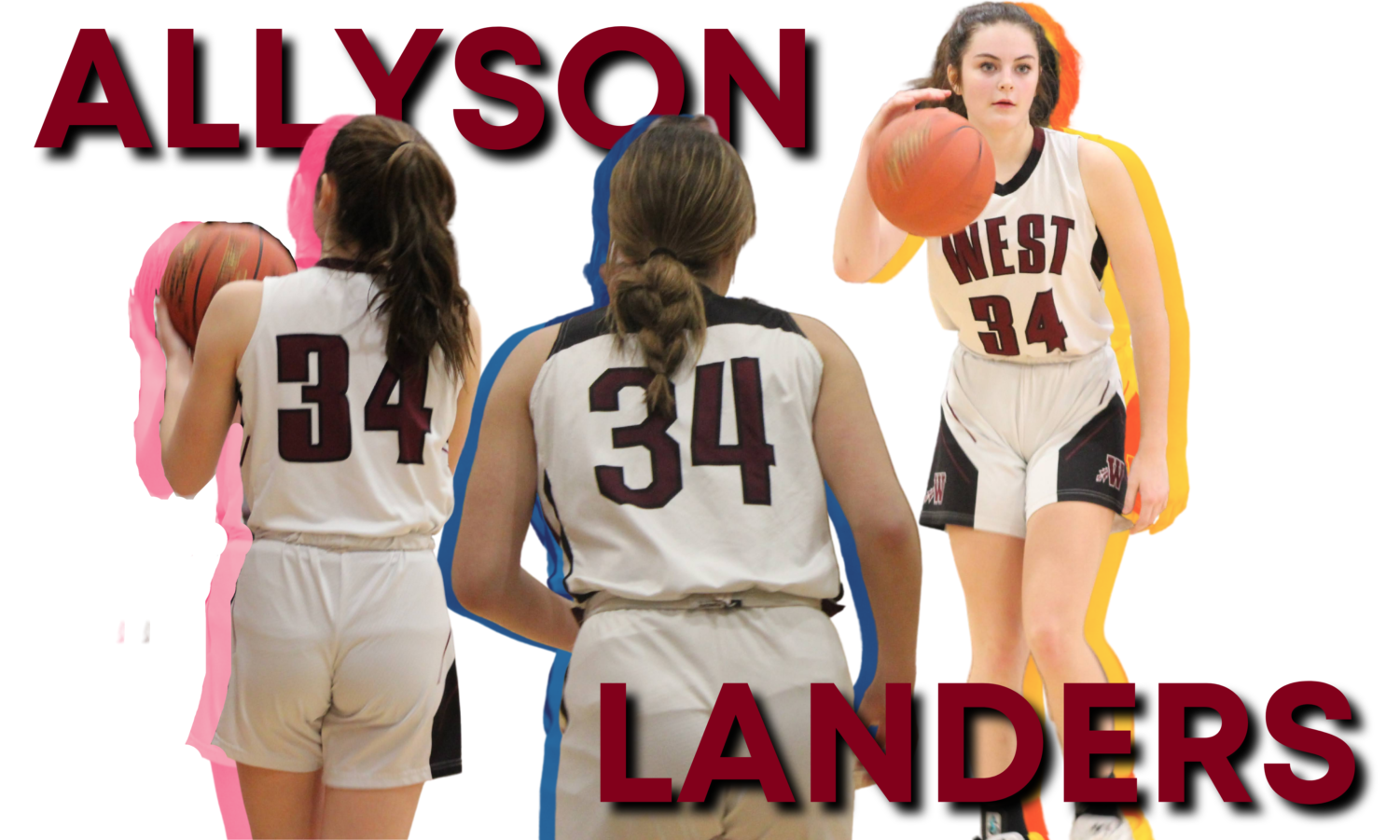 Allyson Landers
Ally Landers, #34
---
Allyson (Ally) Landers has been playing basketball since she was seven years old, participating in programs at the Sportsplex and being a part of a Junior Wahawks team. In fifth grade, Landers started playing for Iowa Prep, making basketball a year-round sport for her at a young age. 
Dr. Anthony Pappas, Landers coach, says "Ally is a hard worker and she is improving her game as the season progresses.  She is becoming more experienced every game." Landers starts JV for the Wahawks and has been put in for multiple varsity games, including against the East High Trojans in November. 
Off the court, Landers is a 4.0 student, taking various advanced classes. Landers is also found on the volleyball court when she isn't playing basketball as she has a deep love for sports and competing. Landers loves basketball and spends her free time in the gym, ball handling and shooting on a daily basis.  "I have played everywhere on the court and hope to continue to keep working hard to be the best teammate and player that I can be," she says.
As Landers makes her way through high school, she hopes to gain the leadership skills that the senior athletes have shown her this year. "They welcomed me to the Varsity team as a freshman and are always teaching me more about the game and to always play with confidence. I really look up to them and am glad I get to call them friends and teammates."
After high school, Landers hopes to continue playing basketball in college, where she plans to study to be a Nurse Practitioner.
Landers was nominated by Dr. Pappas and she believes that she has earned this recognition because she has worked alongside Pappas for a long time. Landers participates in off-season practices with Pappas over the summer and he has been helping her better her abilities for years. "He has helped me develop a further understanding of the game and knows my dream for my future with basketball," Landers says.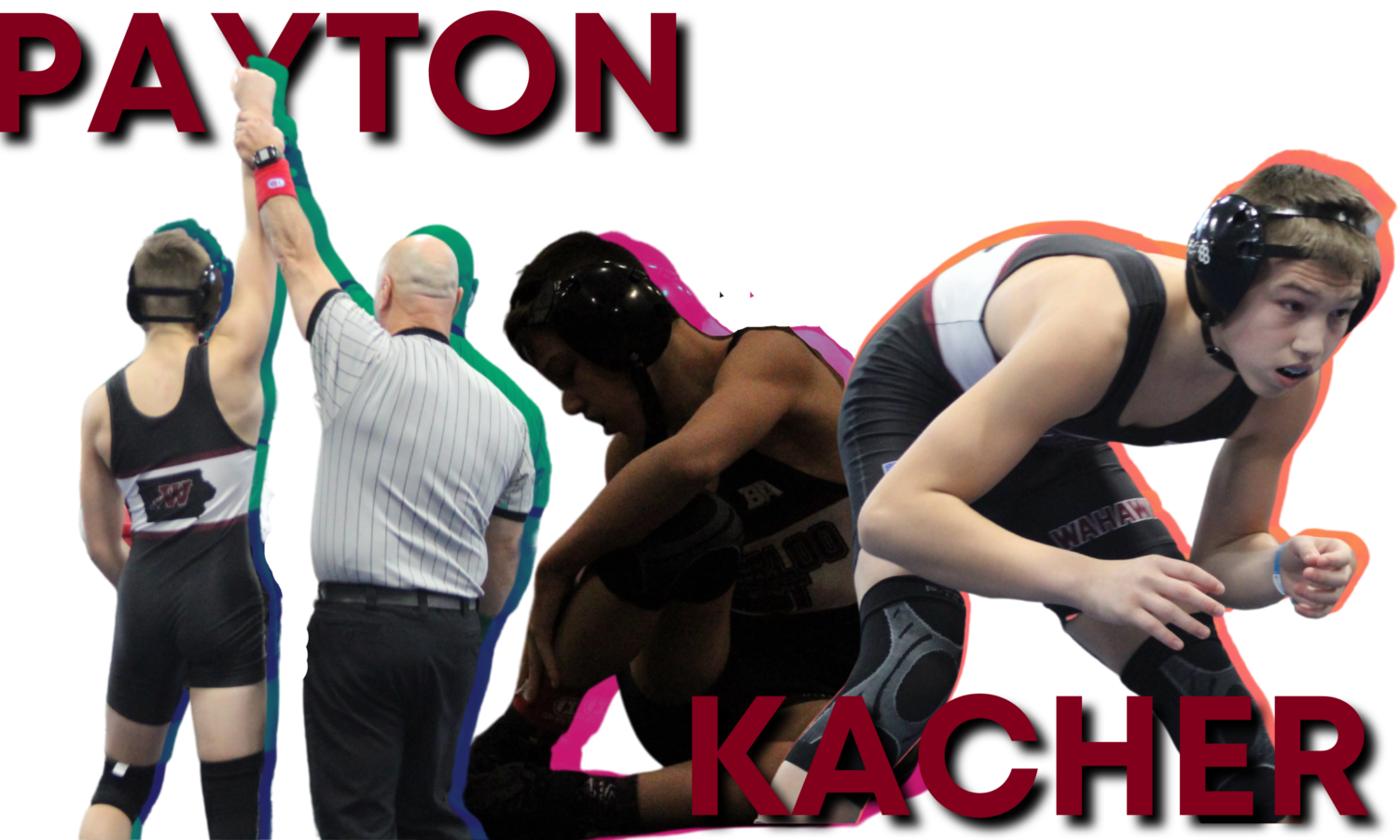 Payton Kacher
Payton Kacher, 113 weight class
---
Payton Kacher has been wrestling for nine years, spending his summers at Iron Sharpens Iron (ISI) team wrestling camps. "All the matches I had during that time I believe helped me with competing on the varsity level with the team," he says.
Coach Brad Maas said, "Out of all the freshman boys that are out for wrestling right now, he [Kacher] is having the best season." Kacher himself believes that he has earned this recognition because "I am one of the most experienced and hardest working guys in the room."
Kacher has high hopes for the West High Wrestling moving forward, "I hope we can make it to state duals and do well and I believe next year or the year after will be one of our best years between 2022-2026 because we have a young experienced team and some good incoming freshman over the next few years, and I hope to become a state place finisher by my senior year," he says
When he is not wrestling, Kacher enjoys playing video games and spending time with his friends. As a student athlete, Kacher believes he has room to improve in both aspects. "I have not reached my full potential and I will need to do this in order to achieve my dreams," he says.
As his wrestling career continues, Kacher hopes to make his way to a state place finisher and eventually earn his spot as a captain for the team. When he leaves West High, he dreams of going to Iowa State University to continue with wrestling.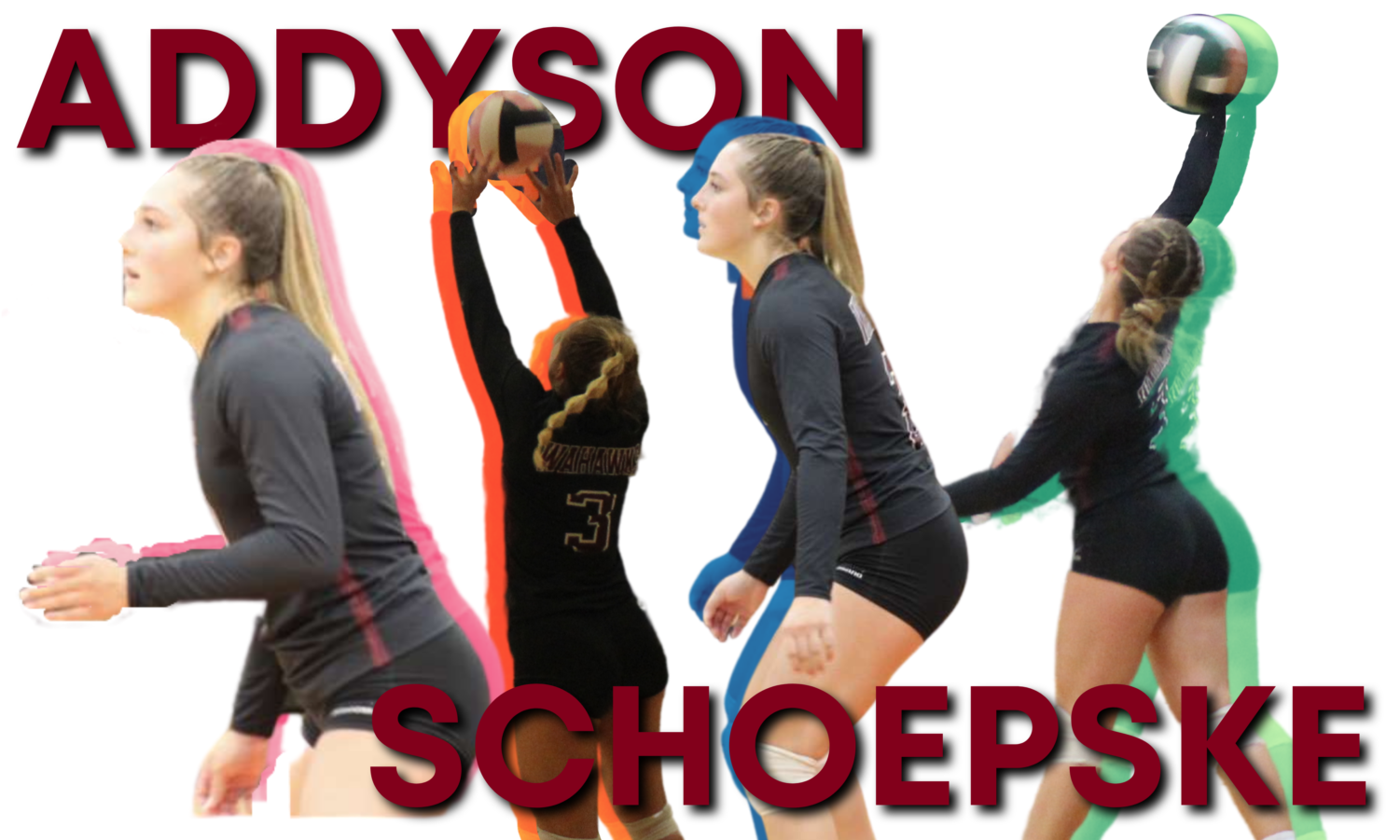 Addyson Schoepske
Addy Schoepske, #3
---
Addyson (Addy) Schoepske has been playing volleyball since she was eight years old when she started playing with the 10u Smash volleyball team. Schoepske plays Wave sand volleyball during the summers and currently plays for the Fearless Volleyball Club.
As a freshman this year, she was one of four girls to be brought up to the sophomore team by Mr. Cassidy as he claimed they all played substantial roles for the team. "They all brought great energy and enthusiasm to the team, and Addy Schoepske was perfectly representative of that energy and positivity. Over the course of the season she played both outside hitter and DS, and I'm sure if I asked her to, she would have played any of the other positions as well. Addy always sought feedback and opportunities for growth. There's not an ounce of quit in her, she's first to the floor and gives her all in every practice and game," Cassidy says.
Schoepske believes she earned Cassidys notice because of her work ethic and the idea that she is a great teammate. "I don't like to fail, and I don't give up. I focus on my team as a whole, not just myself because I know it takes the whole team to be successful," she says.
Off the court, Schoepske plays softball for West where she was a starting varsity player as an eighth grader. She takes pride in her 4.0 GPA and believes her academic and athletic success comes from her strong work ethic. When not playing sports or studying, Schoepske enjoys spending time with her family, friends, and puppy Nala. Schoepske also works part time at Fareway.
As her athletic career continues, Schoepske hopes to make it to a state tournament by her senior year. "We have a lot of potential, I will try my hardest to help each and every one of my teammates reach this goal. I know hard work pays off and I will use my don't quit attitude to help us achieve that goal!" Schoepske plans to play volleyball as she leaves high school and goes into college.
As for the goals she has for her future, Schoepske is hoping for a successful career within volleyball and softball, she also plans to continue with her academic success and persist with her 4.0 throughout high school and college in hopes to be a Neurologist.