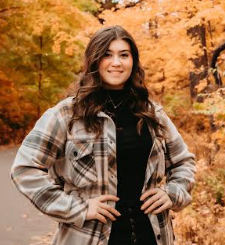 Sophia Witte
Sophia Witte is a Senior at West High. She plans to attend Capri College to pursue esthetics and massage therapy. 
Wahawk Insider: Why IB Art?
Sophia Witte: Last year I was in the full International Baccalaureate Diploma Program so I needed to either take the IB art class, the IB theater class, or double up on science… so I chose art. When I ultimately chose a different educational path and changed to singleton IB classes, I kept IB art for the independence of the class, plus Ms. Schaefer is a stupendous teacher.
WI: How long have you been artistic?
SW: I would say that I've always loved art but I really found my niche this year: botanical art.
WI: In IB Art, what has been your biggest challenge? Why?
SW: My biggest challenge in IB Art is finding a healthy balance between school, homework, and work, and then adding time-consuming art projects was very overwhelming for me. Another challenge for me was understanding the amount of analysis in the comparative study we have to submit to be evaluated by IB. I am glad the exhibition will be held soon, that means part of the time crunch is over and the end is near. 
WI: How does IB Art compare to other art classes (if applicable)?
SW: Personally, I love IB Art compared to Fundamentals of Art (the only other high school art class I've taken) because there is so much more freedom for expression and many more mediums are available to practice with through IB. However, IB artwork has to be coherent and submitted as a body of work with a theme, which can limit creativity. 
WI: What hopes do you have for your portfolio once submitted to IB? Why?
SW: I hope my portfolio is done in a timely manner yielding decent results. The highest score is a 7 in IB Art… I would be happy to earn a 3 at this point.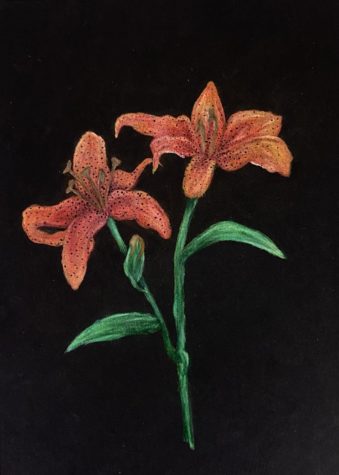 WI: What piece are you most proud of?
SW: From this collection, I am most proud of "Tiger Lilies".