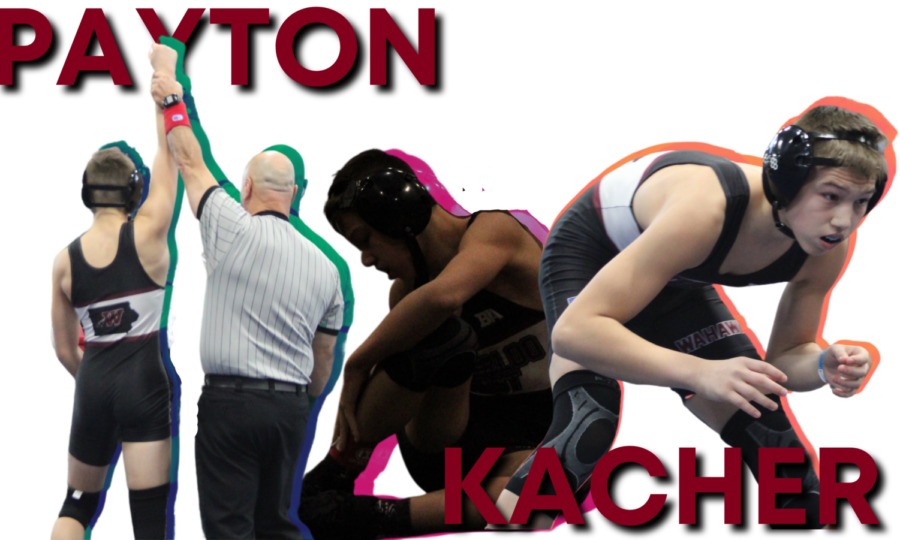 Payton Kacher
March 3, 2023
Payton Kacher, 113 weight class
---
Payton Kacher has been wrestling for nine years, spending his summers at Iron Sharpens Iron (ISI) team wrestling camps. "All the matches I had during that time I believe helped me with competing on the varsity level with the team," he says.
Coach Brad Maas said, "Out of all the freshman boys that are out for wrestling right now, he [Kacher] is having the best season." Kacher himself believes that he has earned this recognition because "I am one of the most experienced and hardest working guys in the room."
Kacher has high hopes for the West High Wrestling moving forward, "I hope we can make it to state duals and do well and I believe next year or the year after will be one of our best years between 2022-2026 because we have a young experienced team and some good incoming freshman over the next few years, and I hope to become a state place finisher by my senior year," he says
When he is not wrestling, Kacher enjoys playing video games and spending time with his friends. As a student athlete, Kacher believes he has room to improve in both aspects. "I have not reached my full potential and I will need to do this in order to achieve my dreams," he says.
As his wrestling career continues, Kacher hopes to make his way to a state place finisher and eventually earn his spot as a captain for the team. When he leaves West High, he dreams of going to Iowa State University to continue with wrestling.