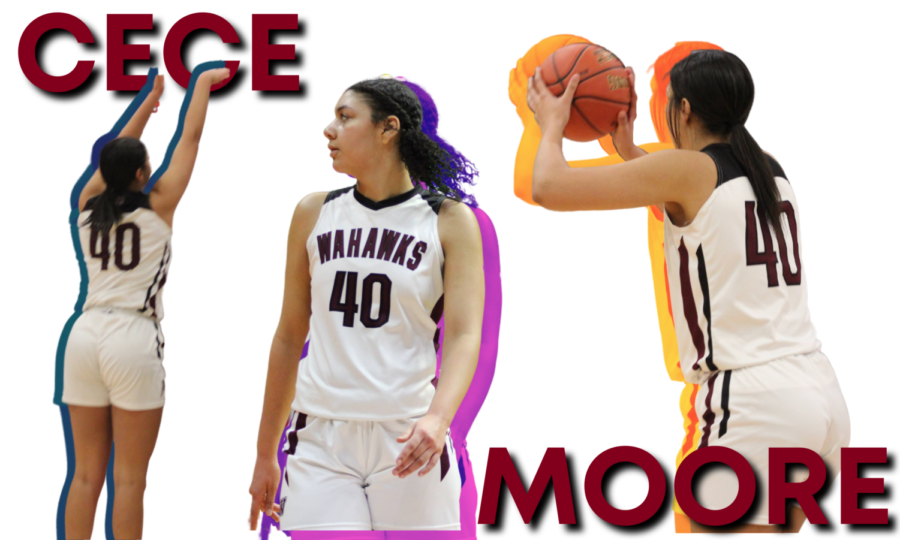 Cece Moore
Cece Moore has been playing basketball for over nine years, since she was in third grade. Moore has played varsity basketball at West High for all four years of her high school career, helping the Wahawks to four consecutive state tournament appearances. 
After hearing from many colleges including Wartburg, Coe, Simpson, Upper Iowa, Nebraska and Karney, Moore committed to Central College in Pella, Iowa. She said she fell in love with the whole town, "The atmosphere of the campus felt like home to me," she said. 
"The number one thing I am looking forward to is change," Moore said. After doing the same routine with the same people for years, she is excited to experience bigger and better changes in her life as she moves on from West High. 
As she walks away from her time at West, Moore notes that she has learned so much in the past four years. From hard work to teamwork and mental toughness, West High has prepared her for the next step in her life. Moore says that she will miss her teammates the most as she moves on, "I have been with these people almost everyday from November to March and I love each and every one of them."