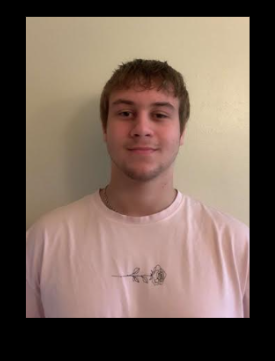 Ian Sabanagic
Sophia Witte: Why IB Art?
Ian Sabanagic: Because it's necessary for the IB Diploma.
SW: How long have you been artistic?
IS: Never, I am just doing this class because it looked interesting, but through the process of doing this class I have slowly become more artistic.
SW: In IB Art, what has been your biggest challenge? Why?
IS: Making art, it's boring and it's a waste of a period for me. Wish I could be sleeping another 45 minutes instead of waking up early to go draw. Another big challenge is fighting the urge to just watch tiktoks during class because it's so boring. 
SW: How does IB Art compare to other art classes (if applicable)?
IS: Well, we have to write essays in this art class so make that make sense. 
SW: What hopes do you have for your portfolio once submitted to IB? Why?
IS: Praying that I don't fail and that I get a 4 out of 7 in Art to get the IB diploma. After 2 years of this, I would really like to leave with something accomplished.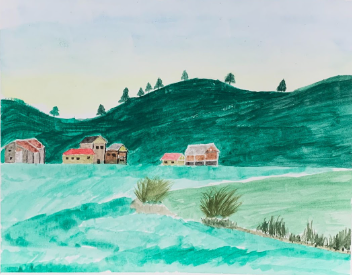 SW: What piece are you most proud of?
IS: Probably the landscape of Bosnia shows the beauty of the land post war and also it shows the condition that the people of Bosnia live in.