Poetry Out Loud Finalist: Lydia Newsome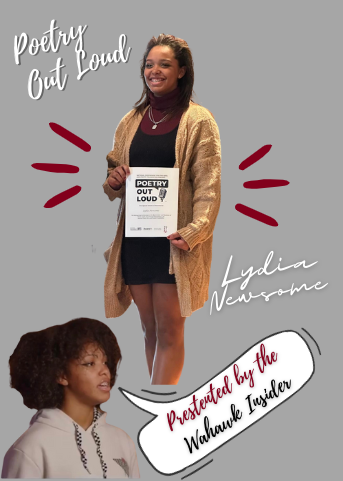 Sponsored by the Iowa Department Of Cultural Affairs, the annual Poetry Out Loud contest has hit Iowan students by storm for the past 17 years. The contest consists of 9th-12th grades encouraged to compete against each other at local, state, and even national levels. Students do not only build speaking skills, confidence, and learn about literacy but they learn the ultimate power of their voice and how effective their words can be towards others.
Senior Lydia Newsome, a return competitor to the Marshalltown poetry contest says, "The competition itself was so fun and exciting to go to but of course super nerve wracking. If I'm being honest, I didn't expect to win and when I did I was baffled. Placing state championship was incredibly honorable and I cannot wait to go to Washington."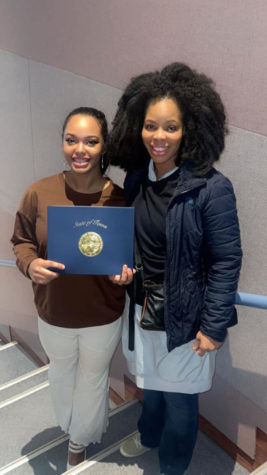 Lydia recited "I, Too" by Langston Hughes, "I Am Trying to Break Your Heart" by Kevin Young, and "When You are Old" by William Butler Yeats, which won her first place in the Iowa state finals and a chance to compete in the Poetry Out loud nationals. As well as taking the championship title, she won herself a $200 cash prize, and $500 for West High to purchase poetry books.
With a program featuring over 500 students from dozens of different schools across Iowa Lydia is bringing light to the poetry program and creating an everlasting name not just for herself but for Waterloo West High. We are all unbelievably proud of her and her championship title. Lydia will be competing for not just a title but a $50,000 scholarship and school prize money. With West on her side we wish her luck in the upcoming national competition May 8-10.