Possible Dress Code Changes for the WCSD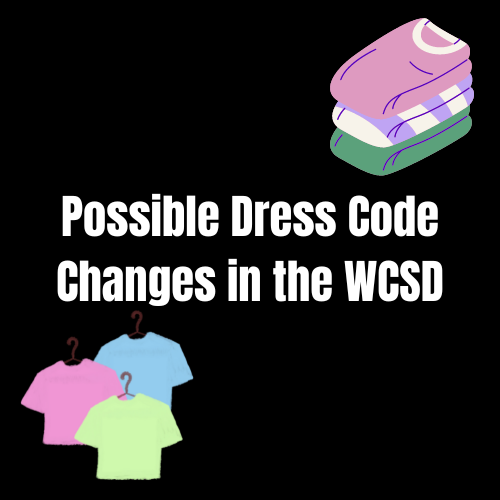 The current dress code in the Waterloo Community School District has been in place for 11 years now. This was set in place by the previous superintendent, Jane Lindaman. However, the new superintendent, Jared Smith, is open to changes in the dress code. Dr. Smith is coming from South Tama, a district with a far less strict dress code. There have been rumors going around the schools about a possible dress code change in the future. The district has sent out various surveys sent out to community members, students, parents, and staff asking for thoughts on the dress code. Many have responded to these surveys in negative tones, stating that some families cannot afford the extra clothes to follow the dress code, others claim that their body shape and size don't fit clothes the way the dress code expects them to. 
The Wahawk Insider staff got the chance to talk to Dr. Smith himself and get his perspective on the dress code of the WCSD. Dr. Smith stated that he, as well as the committee for the district had their first meeting regarding the dress code as of September 20th. Dr. Smith revealed that during this meeting, they discussed results from a poll that the district had sent to students, staff, parents, and community members. Out of over 4,500 people, 87.6% of the results showed that people felt a change needed to be made to the dress code in the school district. 78.4% stated they wanted a more relaxed dress code in the district. In conclusion to this meeting, the committee discussed being open to a change in the dress code, Dr. Smith invites the possibility of a change within the second semester. 
We asked the students of West High how they felt about the dress code and the results showed that a majority of West students have negative feelings towards the dress code. 92.3% of (377) students reported that they dislike the dress code, and over 71%  hope the dress code will be eliminated entirely, with 26.2% of students hoping for the dress code to be less strict. Similar to the poll the district took,  370 out of 377  West students want a more relaxed dress code. We are interested to see what the next few years with Dr. Smith will mean for the students, staff, and parents of the WCSD. 
Do You Hope for a Dress Code Change?
Sorry, there was an error loading this poll.