Annual Carnation Fundraiser at West High
West High's Debate Team has begun the annual carnation fundraiser! The deadline to purchase carnations for your friends, teachers, or significant other is Tuesday, February 7th.
2023 is the debate team's 4th year offering carnations as a common West High Valentine's Day gesture.
Mr. Conyers, West High's Debate Team coach, shares that "we chose carnations because they can be sent to anyone, unlike a rose which is a romantic gesture. Carnations are perfect for friends, teachers, and significant others! Everyone can get in on the fun!"
One change to note this year is the price of carnations. According to Mr. Conyers, all carnations are purchased from a locally-owned florist, Petersen & Tietz. So, just as inflation has affected nearly everything, it seems carnations are no exception. In 2022, carnations were $2.00 per flower, this year the price has increased to $3.00.
"The funds help pay for our tournament entries, travel and lodging, research packets, and our membership dues for our professional organization. Some of the money will subsidize our newest members' hooded sweatshirts and perhaps help send some students to camp," Mr. Conyers stated in a recent interview.
Carnations can only be bought in person from any debate team member, or Mr. Conyers in room 304. Carnation sales will now be offered during all lunch shifts starting Tuesday, January 31st, and ending Friday, February 3rd. Students and staff members have the option to purchase a singular carnation or multiple carnations, along with a personalized note to be tied to the flowers upon delivery. To send carnations, the recipient's second period class must be known prior to purchasing, as second period is when carnations will be delivered on February 14th.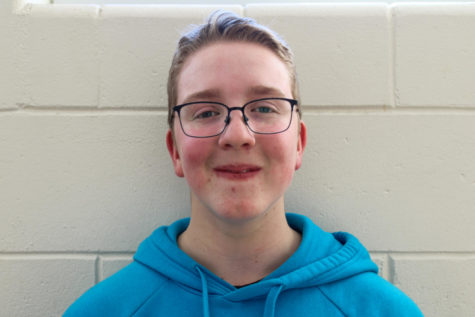 To continue their fundraising success, debaters have to be confident in their sales pitch and be willing to go outside of their comfort zone to sell carnations to as many students and staff as possible. During the previous school year, Eli Lasley was the top carnation salesman on the debate team.
When asked about his strategy, Eli responded "I talked to everyone I knew, and I attempted to hammer home that they were not just romantic, they could be sent to friends and teachers too. I also sold carnations at lunch and asked teachers if they would want to buy flowers as well. I gave announcements in my classes, and that seemed to help increase interest."
Support the debate team in their effort to fundraise and promote school spirit by purchasing a carnation today!