Season Opener: Wahawks Take on Cedar Rapids Xavier
Monday, May 15, the Wahawk baseball team hosted Cedar Rapids Xavier in their season opener for the 2023 baseball season. In the double header game, the Wahawks fell short to Xavier with scores of 9-2 and 17-0. 
Despite the loss, many athletes on the team reflected on the victory behind the night. Junior Talan Nelson notes how the team's Xavier games have always been more difficult for the team, "Our games against Xavier come early in the season and we are still trying to figure everything out, we have a lot of guys who don't have a position they constantly play." Cedar Rapids Xavier had a 8-5 season last year, defeating West High during their first game of the 2022 season.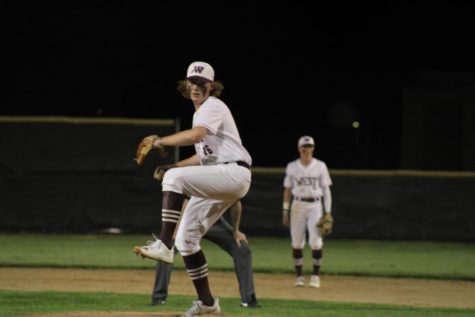 Nelson states that while losing to Xavier was a setback for his team, he knows they will continue to grow throughout the season, especially as this week is filled with important games. "We hope to see improvement but now we set our focus on Metro against Cedar Falls on Wednesday," he says.
After a disappointing first game, Jake Jolley who can be seen on the pitchers mound for part of the game shares how the team was still improving despite not beating Xavier, "We played a lot better than we did last year, but we still have to clean up a lot of things," he says. Jolley persisted through both games with a positive attitude, encouraging his teammates until the very end.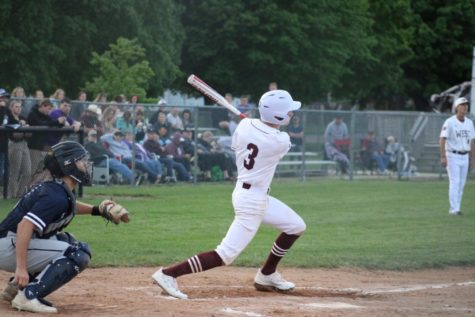 After the first game, Brady Dean, a sophomore who spent a majority of the night at second base reflects on the last few innings rather than the entirety of the night. "A lot of errors cost us at the end of that game but besides that I think we played pretty well for our first game," he said. 
Seen pitching for a portion of the game was junior Andrew Walker. Walker was a West high student his freshman year where he played on the freshman team until he transferred to Cedar Rapids Kennedy. Recently, Walker made his way back to Waterloo and returned to his original team with the Wahawks. "Playing west high varsity feels a lot better than Kennedy, just for the fact that you have a lot more freedom," he shares. 
As the season continues, the Wahawk athletes and coaches are hopeful for improvement throughout the summer.