Each year, as students prepare to take themselves back to school, coaches and athletes are getting ready for the iconic football game in Waterloo, the East v West rival game. 
Friday August 25, the Trojans and Wahawks went head to head at Memorial Stadium for their 111th game as the Wahawks aimed to claim their 11th consecutive victory over East High. 
As both teams fought to keep each other back, the first quarter ended with a 0-0 score. Moving into the second quarter, the Wahawks were able to get on the board as junior Brady Dean scored a touchdown after sophomore Deztin McMurrin had a 21 yard run to the two yard line.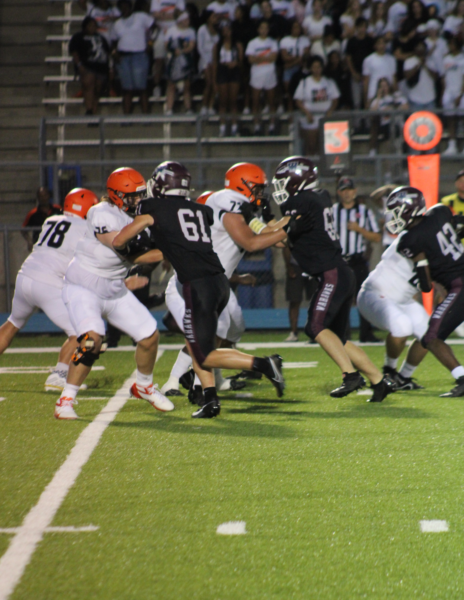 Dean held an impressive game as he led the Wahawks to a victory against the Trojans. With two touchdown passes to McMurrin and senior Andrew Kline in addition to two rushing touchdowns. Dean goes on to share that while most athletes feel pressure in his position, he is more focused on his team. "My leadership is more important to this team than my success or failure, which really takes a lot of the 'pressure' off of my plate," Dean says.
Senior Branden Bauler, one of the captains this year, reflects on his team's victory over East High. "The East vs. West game is always one that has a huge impact on the season and many people see it as the most important game we play, so walking out with a win is a huge accomplishment for the whole team. It gives us an edge knowing we have what it takes to win in these high-pressure games, " he shares. The senior has played for West since his freshman year, and worked his way to his captain position for his senior season. 
After gaining a permanent lead, the Wahawks continued scoring with two more touchdowns in the second half of the game.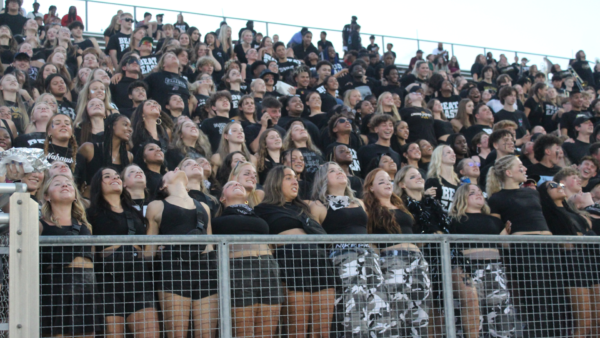 From the stands, senior Hannor Connor notes the energy from the students. "They [the student section] get more excited with each touchdown, and they start chants such as 'We Can't Hear You.'" Connor was named 'Fan of the Game' by the Wahawk cheerleaders to appreciate her enthusiasm for the game. "I try to participate in every cheer that the cheerleaders do," Connor says.
Ending the night with a final score of 56-12, the Wahawks were able to walk away with their first win of the 2023 season. After defeating the Trojans, Dean shares his goals for the season following this victory, "I think if we continue to bring the energy everyday in practice and work hard for each other, this team has a very high ceiling as to what we are able to accomplish this year."